UltiPro® Solution Tours
Whether you are an HR director, HR manager, payroll professional, CFO, executive, supervisor, or hiring manager, Ultimate has a people management solution for you. Depending on your role in your organization, please select a tour to see how UltiPro's end-to-end HR, payroll, and talent management functionality can make everyone in your organization more effective.
HR & Payroll Software
Live UKG Pro Web Demos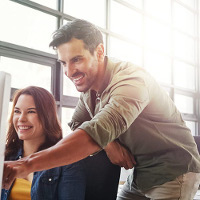 Watch a live online demo of UKG Pro, and discover the power of one solution, one provider, one place for all things people.