---
Canadian HR Guide:
Combatting Racism in the Workplace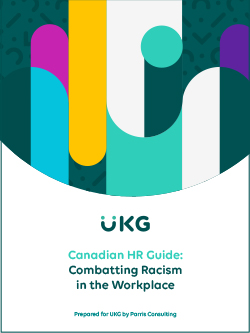 As one of the world's most racially and ethnically diverse nations, Canada has a role to play in confronting the reality of racism. It's insufficient to simply not be racist; we must actively combat racism. We must embark on an anti-discrimination journey. We must be anti-racist.

This new guide for HR professionals and leaders contains eye-opening information to put Canada's unique pedigree of racism into perspective. In addition, you'll get access to:
An historic overview and timeline of racism in Canada
Common terminology and definitions
How to spot racism in the workplace
Action steps for individuals and Human Resources
Additional free tools and resources you can use now
Download your free copy of the guide now.