---
Employment Law Essentials:
Hiring and Firing Canadian Employees
Discover the best hiring and firing practices for Canadian employees.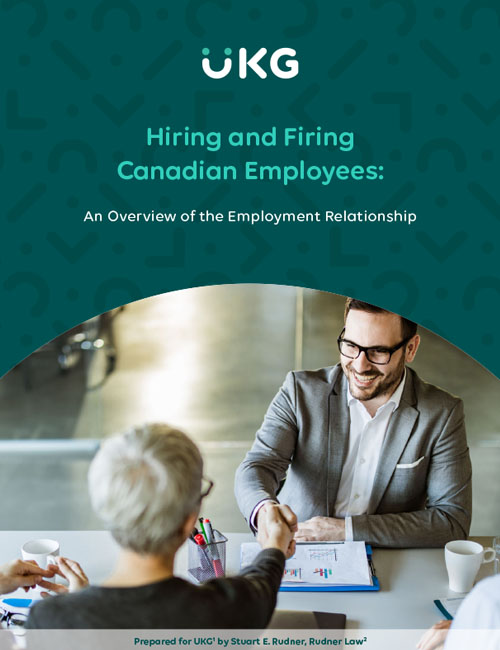 Take a strategic approach to your HR practices during hiring and termination.

In Canada, the laws are designed to protect employees. Therefore, it's vital for employers to understand their rights and obligations to avoid missteps and minimize the risk of claims. Having a well-written employment contract is a good place to start.

In this complimentary whitepaper, employment lawyers from Rudner Law discuss key legal considerations for hiring and firing Canadian employees and offer solutions and best practices.

Download your copy now.