---
On-Demand Webcast:
Strategic Benefits to Upgrading Your HR Technology
Please complete the brief form to register for this complimentary on-demand webcast.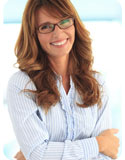 Discover how industry-leading companies are leveraging UltiPro, a comprehensive people management cloud solution, to streamline and automate their HR activities—saving time and resources across the entire organization.
Webcast Presenters and
Ultimate Software Customers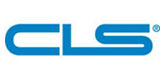 Our guest speakers will include:
Karen J Rausch
Vice President, Human Resources for the NBA Phoenix Suns
Karen J Rausch, has worked in the field of Human Resources Management for over 20 years. She currently serves as the Vice President, Human Resources for the NBA Phoenix Suns and WNBA Phoenix Mercury basketball clubs and 19,000-seat US Airways Center.
Karen joined this sports conglomerate in 1993. Today, Karen and the Human Resources staff are responsible for over 1,200 employees, providing human resources services that include recruiting and employment, benefits, training, compensation, legal compliance and employee relations.
Matt Luongo
Executive Director, Deputy Head of Human Resources
Matt Luongo has over 18 years of experience in corporate Human Resources and Change Management leadership for Global Organizations. He is currently Executive Director, Deputy Head of Human Resources at CLS Group, a global multicurrency cash settlement utility in NYC and London. Prior to joining CLS, Matt was a partner at MJ Management Consulting where he led various HR projects for Barclays, Sony, Avon, American Express and Wachovia. He also held senior HR management positions at UBS, Cognizant Technology Solutions and American Express.
He holds a Bachelor of Science Degree in Business Administration from the University of Nebraska-Lincoln and an MBA from Pace University, where he is a guest lecturer.
Karen Carpentieri
Vice President, Human Resources for Berkeley College
Karen Carpentieri has been with Berkeley for over 17 years . Prior to Berkeley College, Karen had been the Director of Employment and Employee Relations at the New York State Power Authority, a public benefit corporation for 18 years. She was also employed at Squibb Corporation which was a holding company for E.R. Squibb. Life Savers, Inc., and Charles of the Ritz in a Human Resources position.
Karen has a Bachelor's of Science degree from The Ohio State University and a Human Resources Certificate from New York University.