---
On-Demand Webcast: Affordable Care Act (ACA) Best Practices for Employers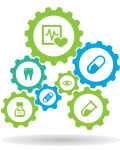 Register for this complimentary on-demand webcast that will answer employers' most pressing questions about ACA.
The Affordable Care Act places extensive reporting requirements on employers. Learn what you should do now to prepare during this exclusive, hour-long webcast. Lead by Daniel Nicholas, Shareholder and healthcare law expert with the law firm of Greenspoon Marder, this informative live session will help you understand the ins and outs of ACA, as well as how your organization can best prepare to meet the law's complex requirements in 2016 and beyond. We'll also take your questions live.
Guest Speaker
Daniel Nicholas
Attorney, Greenspoon Marder

Daniel A. Nicholas is a Shareholder in the Healthcare practice group in Greenspoon Marder Law's Tampa office. He has 25 years of multiple disciplinary litigation experience in the areas of corporate, business, receivership, bankruptcy, petroleum, securities, construction, healthcare and anti-trust. His practice is highly concentrated in the healthcare industry. He has substantial regulatory expertise that includes Federal Anti-Kickback, Stark, Medicare, Medicaid, Qui Tam, HIPAA, FDA regulations, and the Affordable Care Act, as well as the operational and compliance issues facing the ever-changing healthcare industry.