---
HR Management Guide:
More Ways to Wow Your New Hire During Onboarding
Foster employee engagement from day one for your new employees.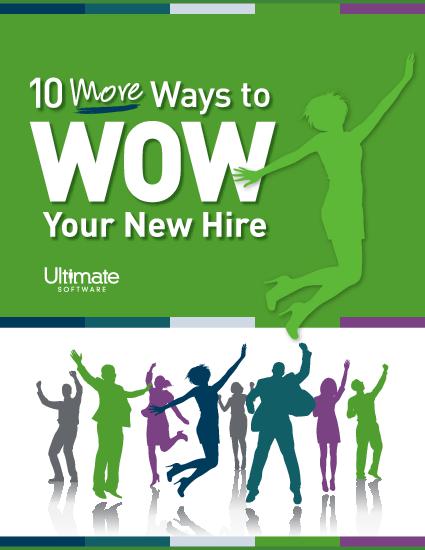 86% of senior executives and recruiters agree that a new hire's decision to stay with a company is made within the first six months of employment. So, why not begin the employee engagement process on day one?
Research shows that new hires who have taken part in structured onboarding with a positive employee experience in mind see higher job satisfaction, performance levels, lowered stress, boosted engagement, and more commitment to your brand. These tips will help you put your new hires on the path to becoming passionate and engaged with your organization's culture which will lead to better performance and in turn better customer retention.