---
On-Demand Webcast
What COVID-19 Means for California HR and Employment Law
The COVID-19 (coronavirus) pandemic has brought many California specific questions from HR, particularly with respect to how it impacts employment law. To help provide clearer insight during this ever-changing situation, Ultimate Software is partnering with two legal experts who will shed more light on "What COVID-19 Means for California HR and Employment Law."

Watch this complimentary webcast featuring two California lawyers, Joanne Alnajjar Buser and Camille Gustafson, from Paul, Plevin, Sullivan & Connaughton, LLP. They review applicable federal and state guidance, including:
the Families First Coronavirus Response Act (FFCRA)
the Worker Adjustment and Retraining Notification (WARN) Act
payroll/benefits concerns
and best practices for navigating these uncertain times
Watch now by completing and submitting the form.
Speakers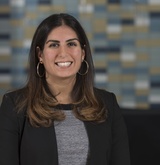 Joanne Alnajjar Buser works in the area of labor and employment law. Her experience includes the representation of employers in state and federal courts, arbitration, and administrative agencies. Joanne defends against charges of discrimination, harassment, retaliation, and wage and hour violations. In addition, she counsels clients about their employment practices, and drafts agreements and employee handbooks to ensure compliance with federal and state laws. Joanne has experience successfully litigating employment cases in both the single plaintiff and class action context. She also has experience successfully litigating cases brought by students against their universities. Joanne was named a "Rising Star" in the 2015, 2016 and 2017 Southern California Super Lawyers lists as well as the 2012 and 2013 New York Metro Super Lawyers lists. She was also named to the San Diego Business Journal's Best of the Bar for 2016. For 2017, Joanne served as the Chair of the Labor & Employment Law Section for the San Diego County Bar Association. She also serves on the Board of Directors for Partnerships With Industry.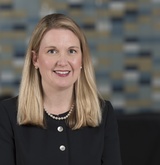 Camille Gustafson represents private and public employers in all aspects of labor and employment litigation, including suits for wrongful termination, harassment, defamation, discrimination, wage and hour matters, and Workers' Compensation discrimination. Camille also counsels employers on day-to-day employment matters and advises employers regarding new legal developments in the workplace. Prior to joining the firm, Camille served as a judicial extern for the Honorable Judith McConnell, California Court of Appeal, Fourth District, and for the Honorable Anthony Battaglia, United States District Court. She also worked as a law clerk for the Employee Rights Center and the San Diego Volunteer Lawyer Program. In addition, Camille has nearly 20 years of professional experience in marketing, communication, and development. She has extensive experience with non-profit organizations and the hospitality industry.