---
HRIS Technology Whitepaper
UltiPro & HR Service Delivery: We Can Help
Is your productivity hindered by outdated processes and multiple systems? Discover how HR service delivery tools can transform your workflow.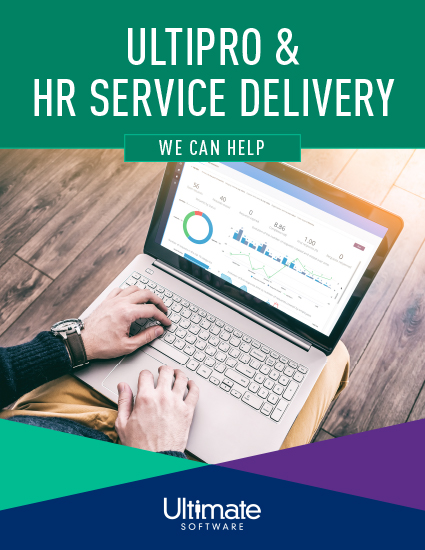 Over the past ten years, the human resources department has changed drastically. No matter what industry or size of the organization, HR functions are changing and constantly evolving.

If you're still relying on your old processes and systems then you can be slowing productivity and efficiency. In an age of rapid advancement and needing answers within just a few minutes, you don't have time to waste. That's where we come in.

By selecting a comprehensive HCM solution and pairing it with integrated HR service delivery (HRSD), you can ensure there are no gaps or slowdowns in HR's ability to meet employees' needs and deliver on the processes your company relies on to operate at full speed, full-time.