---
Playing for Keeps:
A People-First Approach to Recruiting in Athletics
Give athletic recruiting a competitive edge.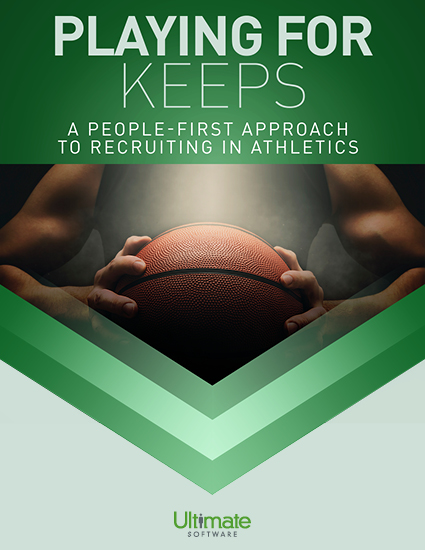 The sports industry is competitive by nature, so businesses playing in that arena will need every edge they can get to come out on top—especially when it comes to recruiting and retention.
Sports teams and organizations tend to face the same talent acquisition and retention challenges. What can your business learn from the teams who have overcome these issues? Getting new hires up-to-speed quickly and creating an onboarding experience that will keep them engaged is extremely critical.
In this guide, we'll explore how the LA Dodgers and the Phoenix Suns became the champions of recruiting and retention by leveraging cloud-based HCM.