---
The Power of Progress:
Setting Goals for Career Development
Why you need to set effective goals to help boost engagement and retention.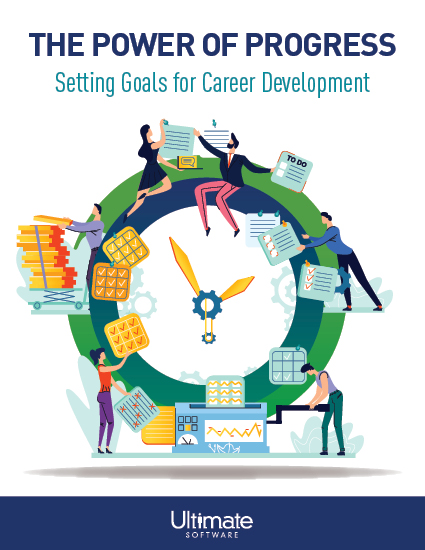 Any good manager knows that when their employees succeed, they succeed. But what exactly are your employees working toward? Goal setting and career mapping can help your employees set themselves on the path to success, while keeping them engaged and involved throughout the entire process.

Career mapping enables employees to see their opportunity for growth first-hand, which boosts workplace satisfaction, and ultimately increases total revenue. While clearly defined career development plans can help guide your employees, the real difference is made when you engage your people in the process treating them as active participants in their own goals and career paths.

Helping prepare your employees for steady growth will pay off in the long run, saving you money as you can retain talent and promote from within. This guide shares how you can help your employees take ownership of their growth and development. Learn how to build a collaborative work environment while reducing turnover.