---
Tasks Your People Can Tackle On-the-Go
with the UltiPro® Mobile App
Ultimate Software's mobile app empowers employees and managers to make their work-life easier.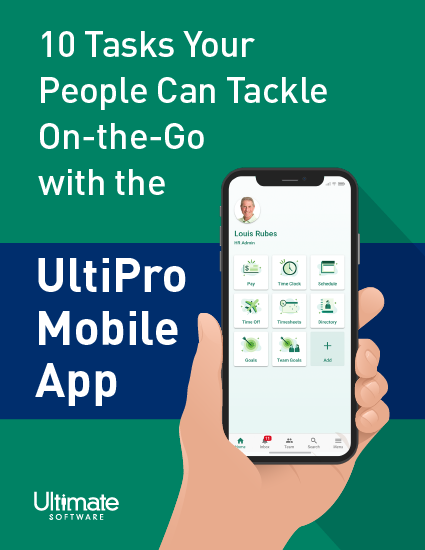 With rapidly changing technology, the workforce is becoming more mobile than ever, and your HCM solution needs to be able to keep up. Deploying a mobile app provides your employees with easy-access information, while managers can process reports and scheduling whether they are at work on the move.

The UltiPro mobile app puts the power of a best-in-class HCM solution at your fingertips—no matter where you are. In this paper, we'll review 10 vital tasks you and your team can complete using the UltiPro mobile app.