---
2020 Employment Law Review
Discover the biggest changes in law coming this year and what you can do to prepare.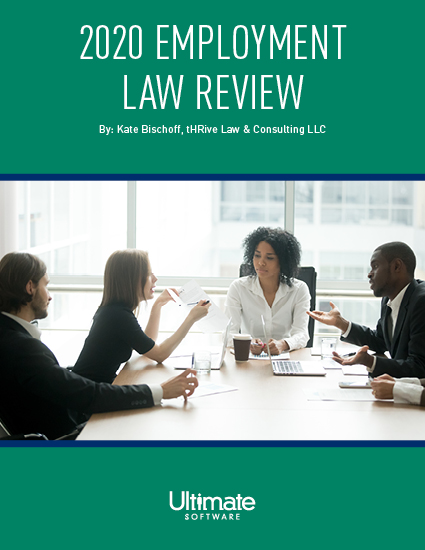 The start of a new year brings more changes to employment law, at the federal and state level that will impact your workforce. The potential changes to employment laws affect every aspect of the employment life cycle, from recruitment to separation, in all industries. The trick to staying compliant is to continuously keep up-to-date and consult a local employment law attorney.
Kate Bischoff, tHRive Law & Consulting LLC, breaks down the biggest changes in employment law coming this year. In addition, learn what you can do to help make sure your organization remains compliant to avoid penalties and fines. Access your guide to take the first step in staying educated on the upcoming and potential changes to the law.