---
HCM Whitepaper
Connect: The Case for More Integrated HCM
Do you have a clear picture of your employees' work lives? If not, it's time to upgrade to an integrated HCM solution.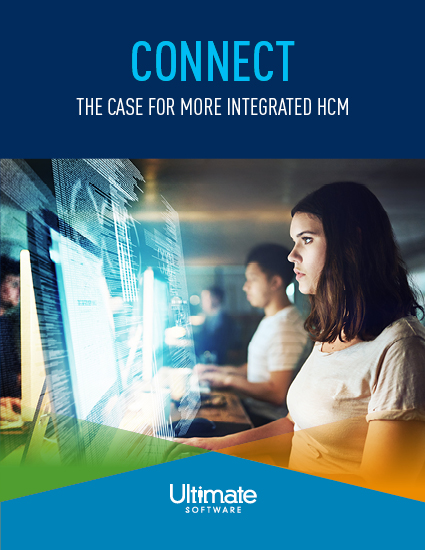 The workforce is becoming more and more connected, and it's forcing organizations to find new vendors that work well with each other. Your solutions are supposed to harness Big Data, which in turn provides the foundation for robust business intelligence and smarter decision-making. That all falls apart if there is no infrastructure to keep your solutions working in harmony. So, what do you do then?

In the era of Big Data, keeping the valuable information you've collected and maintained through your various business systems siloed within their places of origin is simply not an option. UltiPro® Connect helps you create a more harmonious way to work by easily integrating with your current vendors to get a big picture view of your people and your data.