---
HCM Solutions Guide:
Business Performance Toolkit for Technology Services
Unified human capital management (HCM) solutions streamline processes and increase efficiency.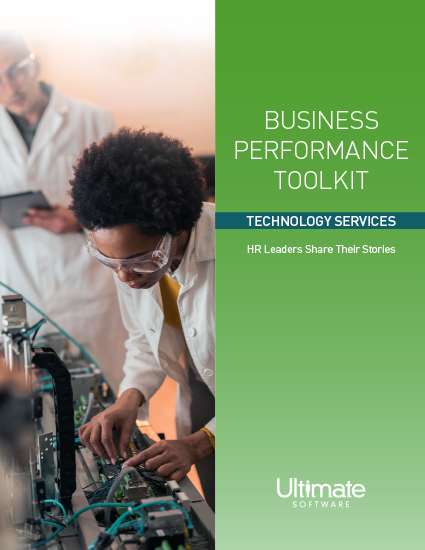 As one of the fastest growing industries, technology services organizations often find themselves in a highly competitive battle for the supply of qualified talent. This is in addition to the challenge of effectively managing a geographically dispersed workforce.

Due to these obstacles, the technology services industry is uniquely poised to take advantage of comprehensive, streamlined HCM solutions. By leveraging these people management tools to your benefit, you will see results with:
Quicker onboarding and recruiting processes
Increased visibility
Anytime, anywhere employee-based access
In this technology services toolkit, you'll discover how a variety of leading companies in the industry are streamlining time-consuming HR processes, reducing time-to-hire, and saving thousands in administrative costs.