---
Belonging: The Next Step
Talent Management Whitepaper
HR.com's Research Institute and Ultimate Software bring you new data on the modern workforce.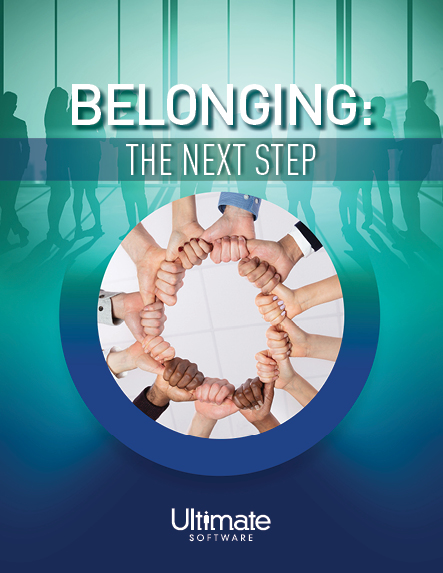 "Diversity is being invited to the party; inclusion is being asked to dance; belonging is dancing like no one is watching."

Organizations worldwide are just beginning to realize the high stakes and widespread benefits of cultivating belonging—the feeling that employees can bring their true, authentic selves to work and have their voices heard without fear of judgment.

New research shows that forging a sense of belonging in the workplace is the next step for HR to pursue following diversity and inclusion initiatives, leading to higher productivity, boosted retention, and more transparent feedback from employees.