---
Interactive Demo
Transform the Way Your Employees Get Paid
Providing employees with instant access to their pay—in 4 simple steps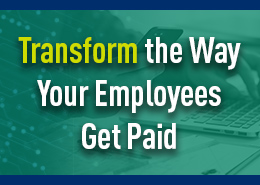 With millions of Americans taking out payday loans every day, it's essential for organizations to offer better opportunities to protect and support employees' financial well-being. Providing instant access to information such as compensation and pay proves that a company's #1 priority is taking care of its people.

Ultimate Software has partnered with rapid! OnDemand to offer a cash-advance solution that provides employees with a flexible and secure way to access their earned wages prior to their scheduled pay dates. In a few simple steps, employees can request an advance, choose how to receive funds, and gain peace of mind knowing they can pay for unforeseen expenses if they arise.

Fill out this brief form to see UltiPro's On Demand Pay feature in action.