---
HCM Whitepaper:
Tips to Better Your Employee Handbook
Seven tips to get your employees to actually read their handbook.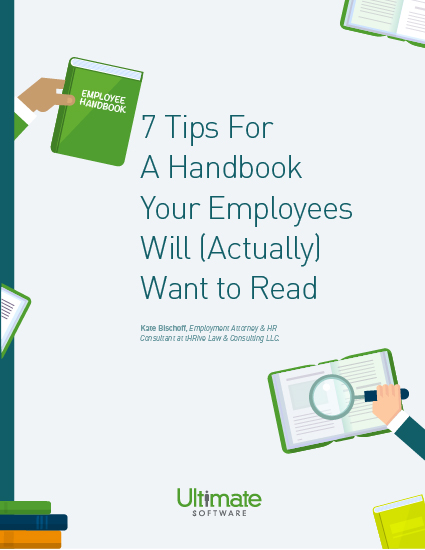 Employee handbooks are vital tools for the human resource department to set expectations within your organization, but a handbook that no one reads loses all value. An unread employee handbook leaves HR professional answering questions that have already been answered.
Kate Bischoff, Employment Attorney & HR Consultant at tHRive Law & Consulting, sat down with us to explore seven simple practices you can start to implement in your employee handbook companywide right now. Stop wasting materials and time, and have a handbook that is a useful tool rather than an unread document.